Terms and Conditions for ESoA Registrants
SCHOOL OF ELECTROMAGNETIC ENGINEERING
The European School of Antennas and Propagation (ESoA) is a self-consistent model of post graduate school distributed in the several research center in Europe.
ESoA is becoming not only important in the specific field of Antennas and Propagation, but it is gradually evolving to become the most important and biggest school in the world of Electromagnetic Engineering. It includes, besides Antennas and Propagation, courses of Computational EM, Metamaterials, Bio-EM, Wireless, Nanostructured materials, and TeraHertz.
ESoA creates a large spread of knowledge among students, early stage scientists and researchers all over Europe.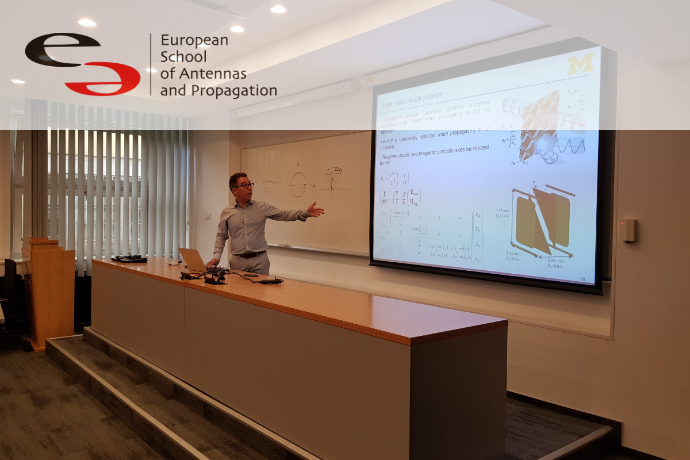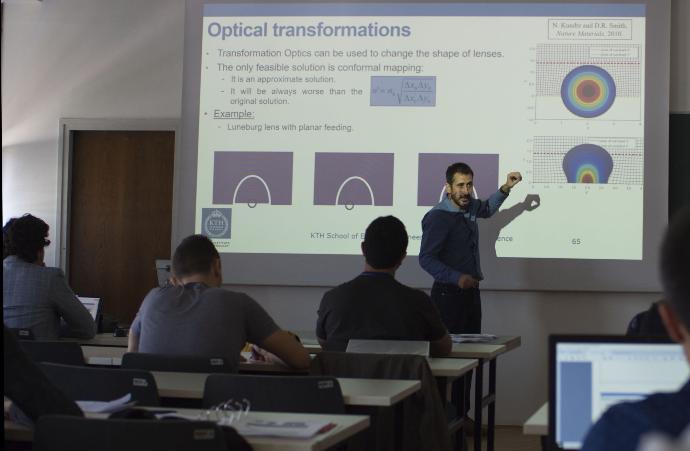 NETWORK OF EXCELLENCE
ESoA was founded in 2004 by a group of institutions in the framework of the FP6 Network of Excellence "ACE" (Antenna Centre of Excellence) and it was afterwards financed in FP7 by a Marie Curie Action (MCA) project till 2007.
From 2008 ESoA is part of EurAAP. The ESoA courses are distributed in the most accredited European research centers on antennas and propagation in Europe.
The General Objectives of the School are:
Reinforcing
Reinforcing the European excellence in EM engineering
with emphasis on antennas

Increasing
Increasing the ties in research and development between
Universities and Industries on an European scale

Creating
Creating an effective advanced formative offer at international level to
complete individual PhD curricula

Facilitating
Facilitating the interchange of ideas among early-stage researchers and trainers as well as among young researchers thus increasing the future mobility and synergy

HIGH LEVEL ADVANCED EDUCATION
The most attractive feature of ESoA is the fact that it is geographically distributed,
giving the students a unique opportunity to attend courses in the most relevant Scientific Centers of Excellence,
and to attend lectures from the best local and visiting instructors.
Simultaneously, the instructors learn from their colleagues different way to teach.
ESoA includes the best 100 teachers in Europe, among which they are seventeen IEEE Fellows, and many other lecturers. ESoA is attended by an average of 220 students per year,
with a peak of 290 students in 2012. The courses are continuously updated and each edition is never equal to the previous one.

ESoA constitute a worldwide unique system of excellence in high-level advanced education. A similar system of excellence is neither known in Europe, nor worldwide.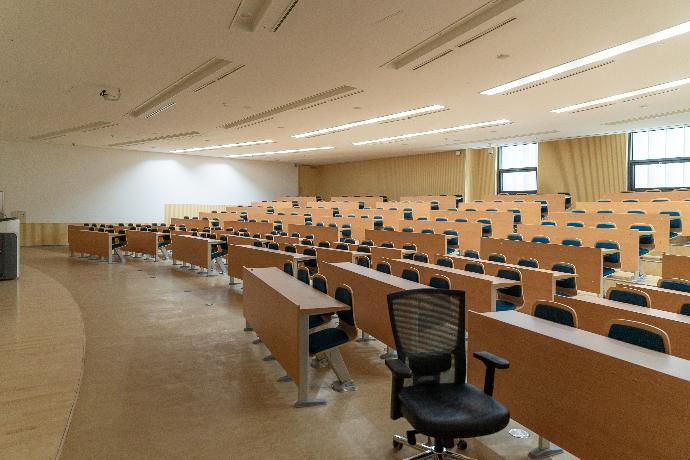 Institutions affiliated to ESoA
The institutions listed below have signed a Memorandum of Understanding which establishes the objectives and the scope of ESoA.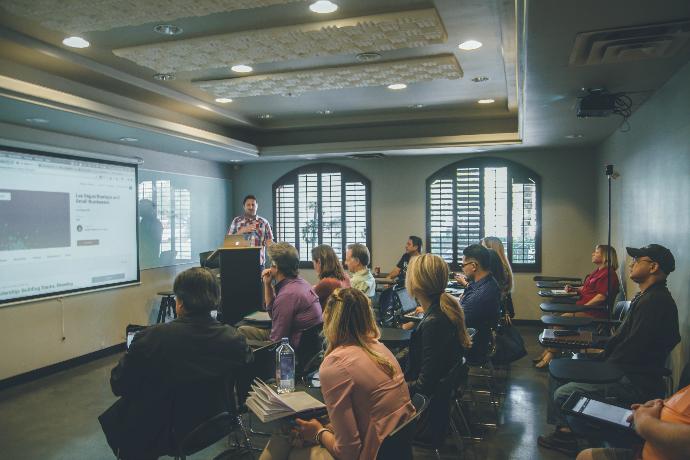 ESoA BOARD
The ESoA board is composed by 39 members; 34 for each affiliated institution, who are also coordinators of courses, plus other 5 members: one member from European Space Agency (ESA), one from European Microwave Association (EuMA) one from the Institution of Engineering and Technology (IET), one from IEEE Antennas and Propagation Society (IEEE AP-S) and one from the EurAAP working group of Propagation.
The ESoA Board meets two or three times per year and gets continuously stimulus to updating the courses and introducing new ones. The coordinators of the courses improve the content of each edition for maintain each course at the state-of-the-art level. Several new junior professors are included in the structure when they reach the right maturity, and in doing so, the ESoA board members perform a talent scouting action in conferences. ESoA also constitutes a strong tool for improving the dialogue between the universities and the industries, giving thereby employment opportunities to students
| | | |
| --- | --- | --- |
| Acronym | Name of the organization | Country |
| | Université Catholique, Louvain La-Neuve | BE |
| | | |
| EPFL | Ecole Polytechnique Federal de Lausanne | CH |
| CTU | Czech Technical University, Prague | |
| | | |
| | Karlsruhe Institute of Technology, Karlsruhe | |
| UKIEL | | DE |
| | Danmarks Tekniske Universitet | |
| UPC | Universitat Politecnica de Catalunya | |
| | Universidad Politecnica de Madrid | |
| UPV | University Politecnica de Valentica | ES |
| USC | University of Santiago de Compostela | ES |
| UC3M | University Carlos III, Madrid | ES |
| AALTO | AALTO University, Helsinki | FI |
| UR1 | | FR |
| UNS | University de Nice Sophia Antipolis, Nice | FR |
| BREST | | FR |
| UNIZAG | University of Zagreb, Zagabria | HR |
| TAU | | IL |
| UNISI | Università degli Studi di Siena | IT |
| UNIFI | Università degli Studi di Firenze | IT |
| SAPIENZA | Università degli Studi di Roma "La Sapienza" | IT |
| POLITO | Politecnico di Torino, Italy | IT |
| UNINA | Università degli Studi di Napoli "Federido II" | IT |
| MVG | Microwave Vision Group Italy | IT |
| CNR | Consiglio Nazionale delle Ricerche | IT |
| UNITN | | IT |
| UNIRC | Università Mediterranea di Reggio Calabira | IT |
| TNO | TNO, Defense Safety and Security, The Netherlands | NL |
| TuDELFT | Technical University of Delft | NL |
| CHALMERS | Chalmers University of Technology | SE |
| METU | Middle East Technical University, Ankara | TR |
| QMUL | Queen Mary College of London | UK |
| LBORO | | UK |
| SU | Sorbonne University | FR |
SCHOOL OF ELECTROMAGNETIC ENGINEERING
ESoA Chair: Stefano Maci
ESoA Treasurer: Cristina Yepes

Contact
European School of Antennas (ESoA) | Contact Names: Prof. Stefano Maci and Cristina Yepes | Contact Email: esoa@euraap.org