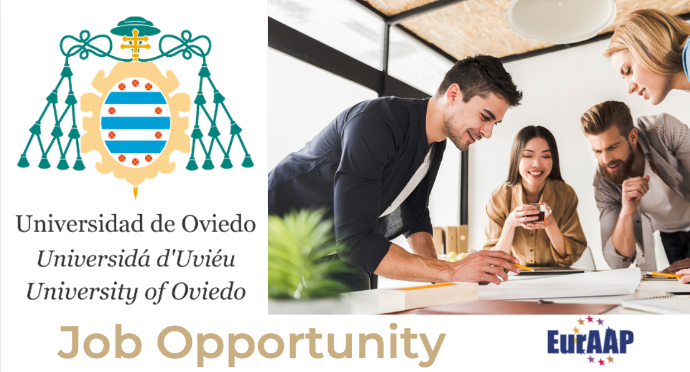 The research group TSC-UNIOVI, which belongs to the Universidad de Oviedo (Gijón, Spain), is currently seeking a researcher to join to an European Project (Horizon Europe). 
Our group is consolidated in the Antennas and Propagation community with a sound publication record and several funding sources from public and private entities. 
The group is highly competitive providing an excellent environment to develop your research skills with well-equipped facilities and talented and motivated professionals. 
You can find additional details on our website.
DESCRIPTION
The researcher will be involved in the development of systems based on commercial millimeter-wave radars for the detection of threats at checkpoints (e.g., airports, train stations, etc.).
The processed data will be connected to an artificial intelligent system, implemented by a different partner, to provide the final decision.
In addition, the candidate is welcome to participate in other basic research topics developed by the group in terms of freehand measurement systems for imaging and antenna measurement as for example the one shown in the following video
https://youtu.be/jwEk1RA3wmk?t=1234    
SKILLS
Candidates holding a PhD with a solid background on Antennas and Propagation or, at least, on radar or mmWave technology are encouraged to apply.
Highly motivated candidates who have completed a Master degree will also be considered. Skills on other topics such as machine learning for classification and signal processing are also valuable for the position.
The candidates should be fluent in English, though basic Spanish will be useful for daily life.  
CONDITIONS

The contract with the Universidad de Oviedo follows the Spanish laws and it is an indefinite contract (no fixed time).
The contract ends once the funding is over and, at the current stage, two years of a full-time researcher are secured, but further extensions could be possible. The contract would be signed with Universidad de Oviedo and its subsequent conditions.
Depending on the candidate (PhD or not), the gross salary is 25000€ (predoc researcher) or 29000€ (postdoc researcher). Our labs are located in Escuela Politécnica de Ingeniería de Gijón.  
DATES 

The candidate would start in October/November 2022, though some additional months could be considered if VISA application is needed.    
CONTACT
Should you be interested or have any doubt, we are keen to hear from you. mailto:omaeso@iusiani.ulpgc.esPlease send your CV to the following contacts before September 1, 2022. Mark your email with "Melchior offer" in the subject line. Contact details:      
Dr. Jaime Laviada Martínez and Prof.
Fernando Las-Heras Escuela
Politécnica de Ingeniería de Gijón Edificio Polivalente, Módulo 8, Planta 1, Despacho 1.8.3,   33203, Gijón, España  
e-mail: laviadajaime@uniovi.es or flasheras@uniovi.es ,          
Phone: +34 985 10 30 00 (Ext. 6526)